Roof Replacement Services in
Livingston and Washtenaw County, MI
Roofing can last for many years, but when your shingles start to curl or crack, it may be time to replace your roof entirely. Leaving old or worn roofing on your home can cause issues over time, including water damage, mold growth, and wood rot.
Our skilled team at Burke's Roofing provides efficient, premium roof replacement services at affordable prices. You can rely on us to properly replace the roofing that will keep your home and family safe for the next decade.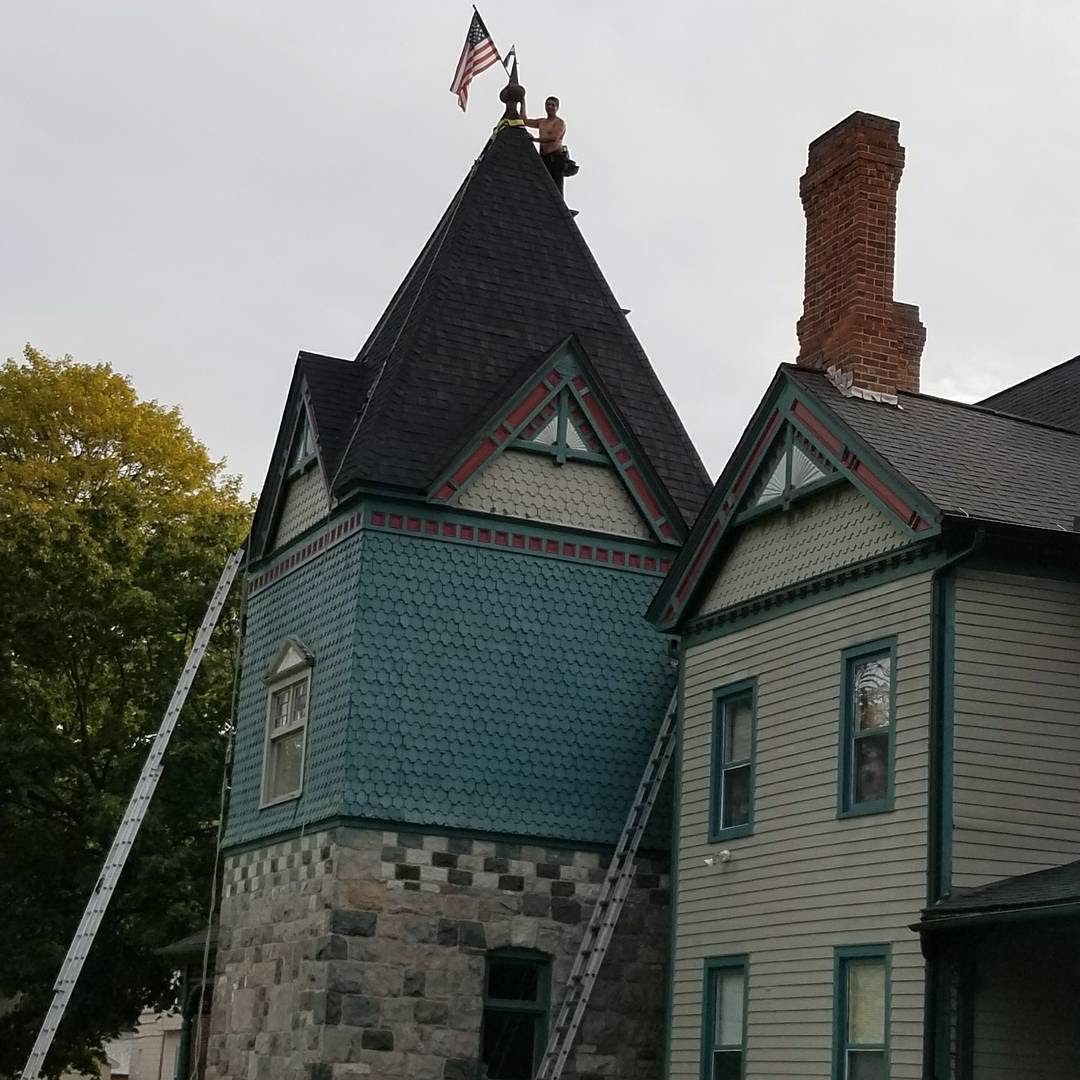 Successfully Protect Your Home
In some cases, you can opt to replace portions of or repair various spots on your roof. But when your roofing is aged and at the end of its lifetime, it can be costlier to fix specific areas of the roof than to choose complete roof replacement.
Replacing the entirety of your roof can also improve the look of your roof and increase your curb appeal. When replacing a section of shingles, shakes, or other materials, it can be difficult to match the remaining roofing, giving your roof an unattractive, patchy look. Replacing your roof will also give you peace of mind, as you won't have to worry about repairs or other issues for another several years.
At Burke's Roofing, we only provide our best work, and we use high-quality materials to ensure your roof can adequately withstand foul weather and excessive sun. And you can expect us to properly clean up after ourselves and leave your property clean and free of dangerous materials when we're done.
For over two decades, we've proudly provided residents in and around Ann Arbor, Washtenaw and Livingston County, MI, with exceptional roofing services, and we take our work seriously. If you're uncertain if your roof requires replacement, our team can carefully inspect your roofing to determine what the best solutions are. We'll then discuss what may be best for your particular situation.
If you have any questions about our services or would like to schedule an appointment, get in touch with us by calling 734-662-5556